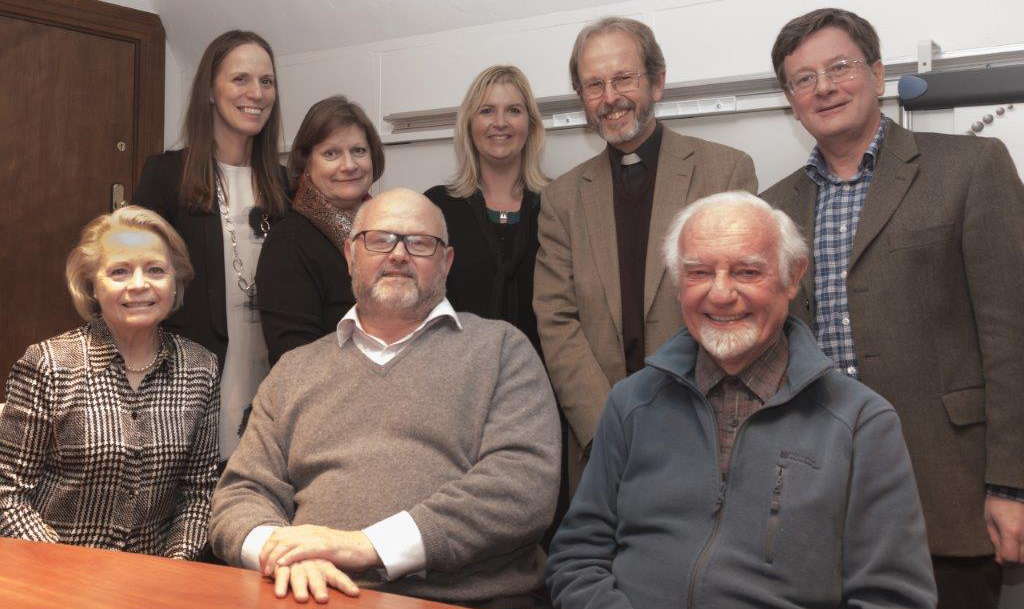 Trustees
Roger Ford (Chair of trustees)
Roger has been a trustee of Walsingham Care and its predecessor the Home of Compassion since 2007 and has held the role of chair since 2011. He qualified as a solicitor in 1981 and is a partner in the firm of Russell-Cooke LLP working locally in Kingston where he has lived since 1987.
Robert Hewitt FCA (trustee)
After a long career as a Chartered Accountant in professional practice with Gibson Hewitt, Robert is now semi retired, mainly acting as a part time director or Charity Trustee. In his spare time, he likes to photograph the landscape.
In these roles, Robert is able to bring the expertise gathered from his time in professional practice both as a Consultant and former Licensed Insolvency Practitioner. As a result of his wide experience, he is able to bring a wide range of solutions to the table including re-organisation solutions where needed.
Robert also acts as a Trustee to two further charities and as adviser and accountant to several others.
John Deal (trustee)
John Deal is an architect with special interests in sheltered housing starting with Lynton , St. Leonards Rd Thames Ditton in 1963 when the concept was in it's infancy. John also has interest in the conservation of historic buildings. John was also adviser to the Home of Compassion Trust for the repair, maintenance and development of the Mansion and subsequently its sale.
Jonathan Andrew (trustee)
The Reverend Jonathan Andrew MA FCA CTh  is an Associate Priest at St Peter's Church in Hersham and has been a Trustee of Walsingham Care since 2011.
After reading Theoretical Physics at Oxford, he became a Chartered Accountant with Price Waterhouse before joining Standard Chartered Bank where he held a number of senior roles, including Head of Group Financial Planning, Group Corporate Treasurer, and Group Head of Strategy.  As a Trustee, he has a particular interest in fostering productive links with the local churches and serves on the Finance & Investment Committee.
Ruth Bruce (trustee)
Ruth's career has spanned the Banking, Marketing and Teaching sectors but since 2002 she has practiced as a BACP Psychotherapist and Life Coach. She is the Bishop of Guildford's representative on the WC Trust and has lived all her life in Elmbridge, apart from a couple of stints working overseas.
Tannia Shipley (trustee)
Tannia's background is in education. She taught in London for several years, and held a senior management position in a large comprehensive school in South London.
Tannia has been an Elmbridge Borough Councillor since 1999. She has served on numerous committees but has concentrated on those related to planning, and committees that focus on vulnerable members of the community and the retired. She is a Trustee of the Elmbridge Trust for Older People, the Vice-Chairman of the Elmbridge Older Person's Advisory Body, a member of CHEER (Concern and Help for East Elmbridge Retired) and a Trustee and Vice-Chairman of the R C Sherriff Trust. She has been a trustee of Walsingham Care since 2014.
In her spare time (which is somewhat limited!) she likes to read, cook, and enjoys the theatre and opera.
Nicki Shaw (trustee)
Nicki has been Chief Executive of Princess Alice Hospice, based in Esher, since 2011. While there she has focused on developing strategies to enable more people to benefit from the hospices skills and expertise, both directly in terms of receiving care and support and indirectly by investing and developing the hospice's education and research offer.  Before that Nicki worked at the British Heart Foundation for over 10 years in a variety of roles, most recently as Programme Director for Prevention and Care. Her career has spanned the private, regulatory and charitable sectors and she has supplemented her practical skills and knowledge by studying for a Master's at Warwick Business School.
Debbie Beach (Manager)
Debbie's background is in retail banking, as well as having held various roles within the voluntary sector, mostly working with vulnerable people. Debbie also has personal experience of being a full time unpaid carer and therefore has an understanding of the difficulties this can present. She joined Walsingham Care in 2012 after having a career break to raise her family.